eBay items for sale to support the Monastery (eBay items link)
eBay items for sale to support the Monastery (eBay items link)
Fundraising:
No matter how we get there, the goal is to build a monastery &/or monastic vegan eco-villages with organic gluten free farms and support the building of network of mediation centers and temples.
An "Organic Gluten-Free Vegan" Restaurant/Grocery/Indoor Growery (under one roof) Chain will self-fund the Monastery Building & Mass Meditation Centers Network. If one hasn't lived in Asia for extended periods of time, one may not overstand how important monasteries are… In Asia people give children to the monasteries often for financial reasons.
We need to build temples and monasteries now for direct positive influence over the unified field to create peaceful coherence and a culture of enlightenment.
We need a vegan monastery in cities such as Metairie, Louisiana; there must be a place for monastics, those whom are called.
There must be quiet peaceful vegan places for people to meditate without distraction (Meditation Centers).
We are saving to build a monastery on acreage somewhere peaceful in nature at a high enough elevation, but until that time of building a larger monastery farm & restaurant to Permanently Self-Fund, there is also the possibility of funding a monastery from a suburban &/or countryside residential style property with some attached land, &/or simply remain in the apartment unit monastery until we can afford to build a full sized monastery.  We are in a good position to launch, but it is better to wait for real full permanent self-funding launch to have the power to make a larger mass meditation & mass prayer impact.
We also want to help other monasteries expand.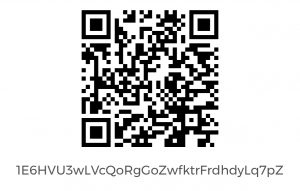 Heirloom Handcrafted Pieces for Charity
😇
🙏
Hopefully, a cart system can be added here soon 🙂😊
😊
Handcrafted Copper Christmas Ornaments 😊😃 We can also offer in Solid Silver !
All things are live energy.
Monk meditation and prayers are imbued into items with every breath and strike of the vegan hammer or rescued vintage non-vegan hammer 🙂😊😃
😇
🙏
Thank You & stay tuned
😇
🙏
We want to build a monastery to benefit humanity.
Please consider helping.
Donations can be made at https://www.LiveOakCircle.org
I've just found https://www.permanentpeace.org/plan/;  thus, it is possible to shift from building to supporting, but the goal of the Self-funding arm launch is vital, paramount for the mission no matter the logistical implementation or support of current efforts to join.